Pianist Anthony Tobin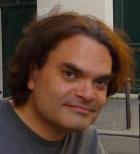 Anthony Tobin graduated from Ithaca High School in New York, was a scholarship student at Tanglewood with Anthony di Bonaventura, studied piano with Malcolm Bilson at Cornell University, and won the Junior Baldwin Piano Competition. Tobin received a Bachelor of Music with Distinction from the Eastman School of Music with Anton Nel and played with the Eastman Wind Orchestra. He earned a Master of Music from the University of Southern California where he served as Daniel Pollack's teaching assistant, studied piano pedagogy with Marienne Uszler, and was inducted into the music honor society Pi Kappa Lambda. He received a Doctor of Musical Arts degree in piano from the University of Texas at Austin where he studied piano with Gregory Allen, piano pedagogy with Martha Hilley, and completed a dissertation with Elliott Antokoletz that explores abstract pitch relations in Debussy piano preludes.
In 1999 Tobin started touring as a collaborative pianist for eurythmy, a movement form which attempts to shape musical notes, phrases, and harmonies. Tobin went on yearly month long tours which involved 30 or more performances and made connections and became adept at playing under all circumstances. After a European tour in 2008, Tobin started doing solo tours of Switzerland and The Netherlands, and tours with violinists and cellists.
Some of the tours featured Tobin's Debussy Film and performances in which Tobin played works of Debussy with videos he made of locations relevant to Debussy. Pagodes is played with scenes from Japan, Footsteps in the Snow features winter scapes, The Wind on the Plain accompanies blowing pastures and skies.
In addition to maintaining a private studio of all ages in Austin, Texas, Tobin has taught at the University of Southern California, the University of Texas, Laredo Community College, at Kirby Hall School, Regents School of Austin, and for the motion picture industry