Pianist Anthony Tobin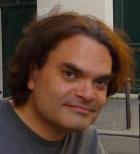 Steinway Artist Anthony Tobin (Tony) is a classical pianist who has an emerging presence in The Netherlands, Switzerland, Germany, and France. Tobin's Debussy CD Journeys has been well-received.

Pianist Malcolm Bilson observed "I was delighted to hear not only such interesting playing, but with such a fine command of technical matters, beautiful sounds, etc. And what you have to say about each piece comes through with absolute clarity!"
Tobin also completed a 50 minute film about Claude Debussy and continues to acquire material for future projects.
Upcoming 2016 recital dates include Davos Switzerland April 13th at 8PM, Wetzikon Switzerland April 15th at 730PM, Austin Texas May 14th at 430PM at Steinway Piano Gallery, and a June fortepiano tour of Switzerland and France. 2015 solo recital dates included Wetzikon, Switzerland December 28th a special benefit concert at Schloss Wartegg December 29th; Arosa March 18th, Austin May 17th, Davos Switzerland June 4th, Schloss Wartegg June 7th and a Mozart and Beethoven program on a Mirko Weiss replica of a Walter Fortepiano in Zurich October 23rd.
2014 solo recital dates included TAMIU in Laredo November 7th, Wetzikon, Switzerland December 28th; past dates included Arosa March 12th, Austin May 17th and 29th, Davos June 4th, and an all-Mozart program on a Mirko Weiss replica of a Walter Fortepiano in Zurich August 29th. Watch this performance to the right on this page
A recent highlight was the June 11th concert on Debussy's piano in Brive-la-Gaillarde France. A video of this performance is found to the right. 2013 solo recital dates included San Antonio, Austin, and Laredo TX, Arosa Switzerland, Schloss Wartegg, WMP Concert Hall in New York, a September 21st performance at Lindengarten in Zurich Switzerland, a November 16th recital at Steinway Piano Gallery Austin, a November 24th recital at Kulturplatz Wetzikon, Switzerland.
2012-13 was an exciting season. Tobin released an all-Debussy CD, recorded and released a Scarlatti, Mozart, and Brahms, CD, had his Debussy film featured by G Henle Verlag at the Frankfurt Musik Messe, lectured and had his film featured during the Georgetown Festival of the Arts at Southwestern Univeristy, was featured on KMFA Radio, was featured on the Steinway Series at TAMIU University in Laredo and returned for an appearance February 1st 2013 to play the role of Beethoven, toured Switzerland in March and again in November 2012, performed an all Debussy program with video and screened his Debussy film on Debussy's 150th Birthday at WMP Concert Hall in New York.